Halloween can be a nightmare if you are trying to watch your figure. Here are some ideas for treats of the non edible variety for girls.
Victoria polish by Nails Inc. This fabulous colour is just the right shade of red for making it look like you have wet blood on your talons. I rarely wear anything but Nails Inc. as I find that with their top & base coats my nail colour can go up to a week (sometimes more) without chipping even when I'm doing a lot of stuff with my hands like baking/cleaning/handwashing. Other good Halloween colours are Black Taxi (Glossy Black), The Thames (Smoke Grey) & Porchester Place (Pumpkin Orange). 
Miniature Harry Potter & Twilight Book pendants by Dragon Dreads. These are just super cute & the website has many other options for pretties if these tiny tomes are not your thing. 
Lush Seasonal bath & shower goodies. As always Lush brings us some brilliant, ethical bubbles, ballistics & jellies for the spooky season. Some products are online exclusives though so you won't be able to get them in your local store so check before you make your visit!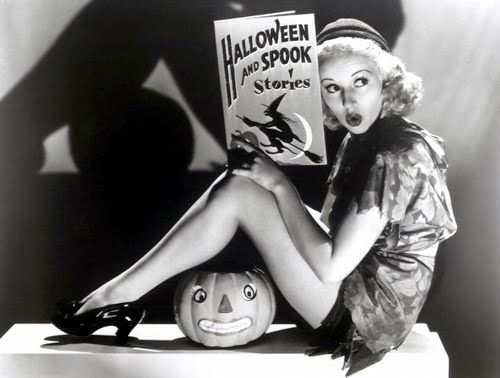 Buy a spooky book to read. Something like Wuthering Heights by Emily Brontë or Frankenstein by Mary Shelley. If you don't want to buy an actual book then download it to your ebook reader a number of classics are available for free in the Amazon Kindle Store. 
To go direct to the product page for any of the items, click on their picture! 
All images are property of their respective companies.