Around this time of year I realise that huge numbers of people buy pumpkins solely to carve out jack-o-lanterns & then after the event they get binned.
When you go to the supermarket & they have pumpkins reduced now that Halloween is over try making one of these tasty recipes.
There are tons of pumpkin recipes online. Use a search engine to find one you fancy & enjoy! Last night I made the recipe below from BBC Good Food as part of our meal. It was delicious!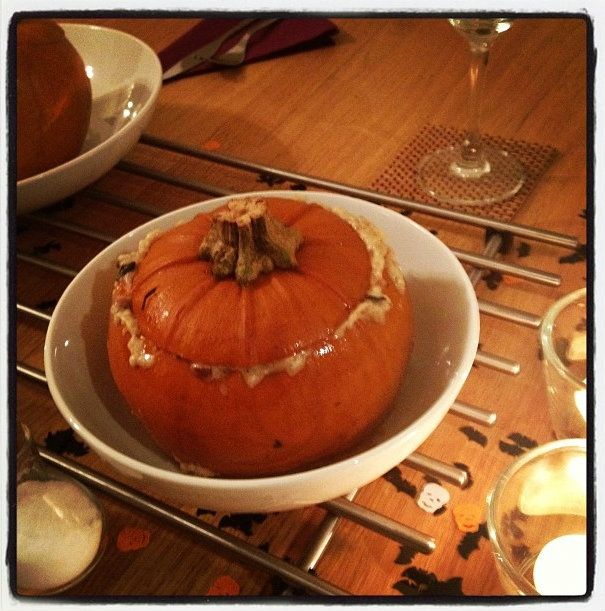 Baked Pumpkin with Cream & Onions (I added some sliced chestnut mushrooms at the same time as the onion)